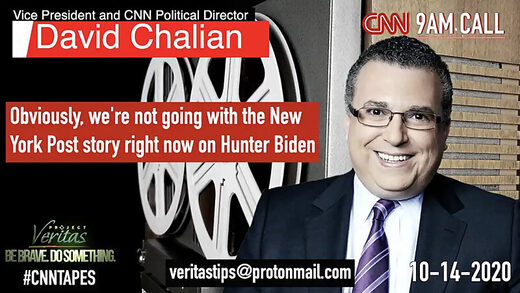 [Ed. note: Listen to the audio clips
here
.]
Project Veritas' release of the second tranche of clips from CNN President, Jeff Zucker's, 9 a.m. editorial conference calls reveal more evidence of Zucker's manipulation of the news to fit his own world view.
James O'Keefe, the founder and CEO of Project Veritas, said,
"In these morning calls, Jeff Zucker orders his people to suppress some stories — not because they are false — but because they will hurt his political agenda."
O'Keefe said Zucker wants to shape the news, not report it.
"When Zucker tells CNN reporters, hosts, producers and editors to hype stories because they fit his narrative, or to target public officials like Sen. Lindsey Graham, it's because they do not toe the Zucker line."