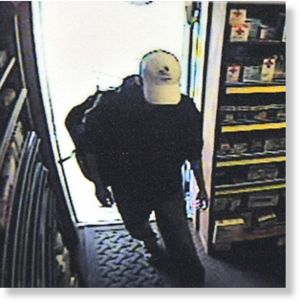 Pharmacy video captures every step of psycho's execution spree
They didn't put up fight -- and he still slaughtered them.
Chilling surveillance video at the tiny Haven Pharmacy in Medford, LI, captured the horrific Father's Day bloodbath that left four dead -- and law-enforcement sources yesterday described how the killer "executed" his innocent victims without making any demands.
"This is one of the most heinous, brutal crimes we have ever encountered," said stunned Suffolk County Police Commissioner Richard Dormer yesterday.
All four victims "offered no resistance -- and did not appear to provoke the shooter in any way," Dormer said.