Society's Child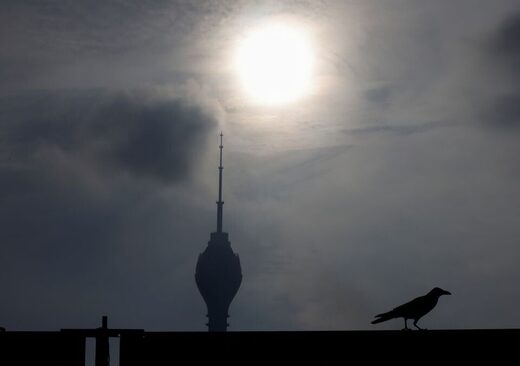 Comment:
Mint
provides
some more details:
Sri Lanka is experiencing a nationwide power outage due to a system failure, a government official said; that has also reportedly resulted in internet disruptions across the island nation. The power outage across Sri Lanka has been due to a breakdown of the Kotmale - Biyagama transmission line, according to the reports.

According to the local media reports, power supply to several areas is being restored in the island nation.

The CEB has assured the nation that efforts are on to restore the power supply in the remaining affected areas in the next two and a half hours.

No more details on the nationwide outage in Sri Lanka have been shared.
Whilst it may not be related, one recalls the notable number of 'system failures', in addition to acknowledged cyberattacks, that have happened to critical infrastructure lately:
---
Matt Strudwick
Daily Mail
Fri, 08 Dec 2023 17:38 UTC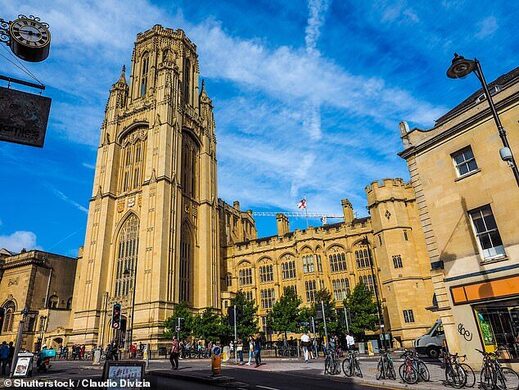 Bristol University has axed the National Anthem from its graduation ceremonies with some students claiming it is 'old-fashioned' and 'offensive to some'.
The anthem has not been played since last year's ceremony with the university saying it regularly updates its graduation ceremonies.
God Save The King will now only be played when a member of the
Royal Family
is present.
Some students at the 147-year-old university have suggested the National Anthem was culled because it is 'irrelevant', 'old-fashioned' or might even be 'offensive to some'.
It comes just weeks after the university vowed to remove slave trader Edward Colston's emblem from its logo, after his statue was toppled during a
Black Lives Matter
protest in the city in June 2020.
---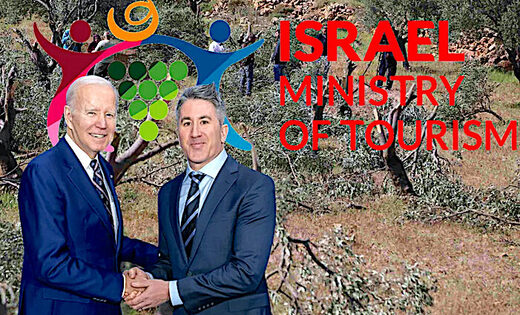 The Biden White House and top Democrats have denounced Palestine solidarity activists as antisemites for protesting outside an Israeli-owned restaurant in Philly. Its owner happens to be an official Israeli government propagandist with close ties to the Biden White House.
If powerful Democrats are to be believed, it was a night of shattered glass in Philadelphia, PA this December 3. Local Palestine solidarity activists calling for a ceasefire in a war that has left 16,000 civilians dead in the besieged Gaza Strip stopped for a few minutes outside an "Israeli-style" falafel shop and shouted chants accusing the business of supporting Israel's ongoing massacre. Beyond leaving
a few stickers on the restaurant's windows,
they did no damage and moved on.
The restaurant in question was not just some random mom-and-pop eatery that fell victim to an anti-Semitic pogrom. It is owned by
celebrity chef Michael Solomonov, an Israeli government culinary ambassador
who appears in Department of Justice
Foreign Agent Registration Act documents
as
an official propagandist for the country's Ministry of Tourism.
---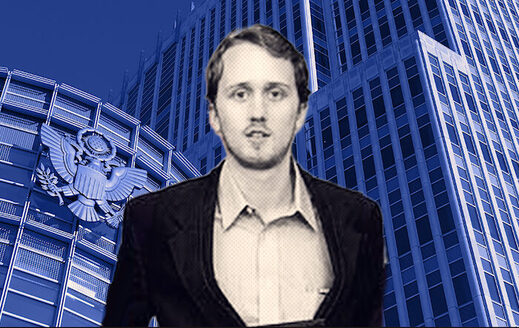 In a significant free speech case, a federal appellate court has suspended the 7-month incarceration of Douglass Mackey, whose legal battle revolves around
a satirical meme shared during the 2016 presidential election.
A federal appellate court has issued a stay on the 7-month incarceration of Douglass Mackey, known for creating a controversial meme during the 2016 presidential election.
The meme in question suggested that supporters of Hillary Clinton could vote via text message.
The stay was authorized by Judge Omar Williams of the United States District Court for the District of Connecticut, according to an official Motion Order.
The Motion Order includes several key steps:
Mackey will voluntarily surrender to authorities, and the District Court will then establish conditions for his release. The government retains the right to file future detention petitions against Mackey without prejudice.
---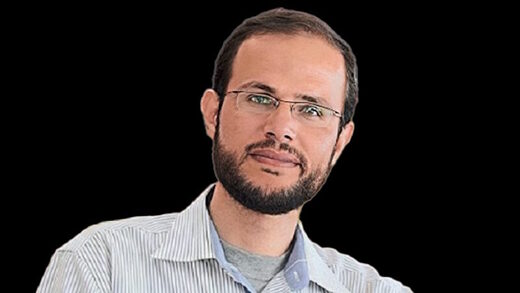 We express our shock, anger and deep sadness at the murder by Israeli occupation forces of our friend and colleague Dr. Refaat Alareer in an airstrike in Gaza City on 6 December.
Refaat was killed along with his brother, sister and four of her children when his sister's home was attacked. Refaat and his family members are now among more than 17,000 Palestinians killed in Israel's ongoing genocide.
We express our deep condolences to Refaat's wife, Nusayba, and their children and other surviving family members, to all his students and former students of whom he was so proud, and to everyone who loved him.
Refaat and his family had already been displaced within Gaza several times after his home was
bombed
in October.

Comment: X was overflowing with tributes to the man who touched so many lives.






---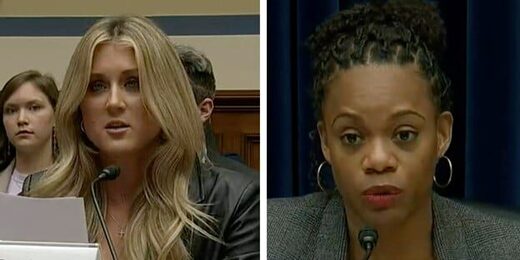 Speaking before the House Oversight and Accountability Subcommittee on Health and Financial Services on Tuesday, NCAA All-American swimmer
Riley Gaines
explained why the Biden administration's
proposed changes
to Title IX regarding women's sports would harm female athletes.
While concluding her opening statement, Gaines took aim at Rep. Summer Lee, who in her own opening statement claimed that the subcommittee would hear "transphobic bigotry" from Gaines and others.
"Ranking Member Lee, if my testimony makes me transphobic, then I believe your opening monologue makes you a misogynist," Gaines said.
"In March of 2022, female swimmers from around the country and I were forced to compete at NCAAs against Lia, formerly Will, Thomas. We watched as this male swam to a women's national title, beating out the most impressive and accomplished female swimmers in the nation, including Olympians and American record holders," Gaines began.
Comment:
The Daily Caller
adds
:
Democratic Pennsylvania Rep. Summer Lee accused Gaines of engaging in "transphobic bigotry" by advocating for biological males to be banned from women's sports. Gaines responded by accusing Lee of misogyny.

"Unsafe, unfair and discriminatory practices towards women must stop. Inclusion cannot be prioritized over safety and fairness," Gaines repsonded. "And Ranking Member Lee, if my testimony makes me transphobic, then I believe your opening monologue makes you a misogynist. Thank you."

An offended Lee then interrupted the next opening statement to demand that Gaines' words be stricken from the record, causing a delay in the proceedings.

"Can I just ask, how it's fair to be called transphobic — " Gaines began before apparently being silenced by Lee.

After conferring with her staff, Lee withdrew the point of order.
---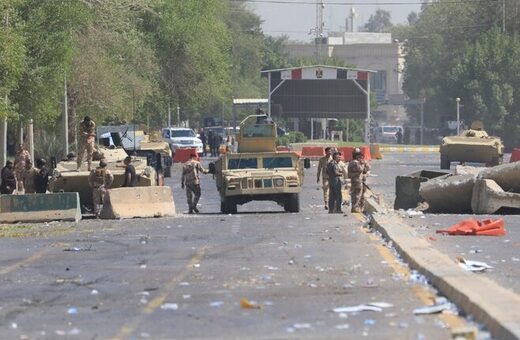 A rocket attack was launched against the US embassy in the Green Zone area of the Iraqi capital Baghdad on 8 December, with explosions heard inside the heavily fortified area.
"Probable sounds of impacts were heard" near the embassy and Union III base," an anonymous US military official
told
AFP.
"We are still awaiting official reports regarding casualties
and damage to infrastructure, if any. We are also awaiting official reporting on the type of attack," the official added.
---
Alexa Lardieri
Daily Mail
Thu, 07 Dec 2023 12:00 UTC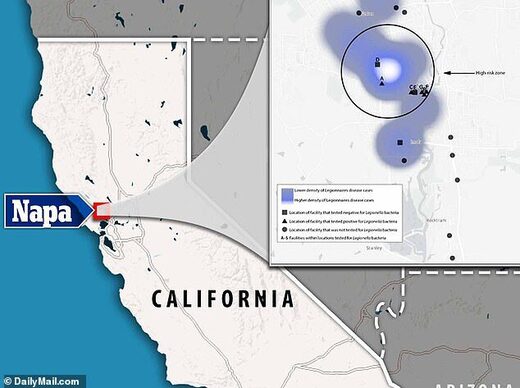 A
California
resident died after drinking tap water that was contaminated with a deadly bacteria.
They were one of more than a dozen people who contracted Legionnaires' disease linked to a poorly-maintained water system in Napa County, about an hour northeast of San Francisco.
The outbreak happened in July 2022 but was only revealed today
in a report by the Centers for Disease Control and Prevention (CDC).
CDC investigators traced the cluster of cases to
filthy maintenance of several water plant cooling towers, which allowed bacteria to fester and run through pipes into people's houses and their taps — affecting them every time
they took a sip of water
.
---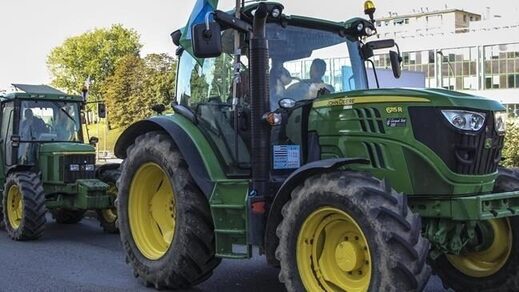 Farmers in the Brittany region of France on Wednesday staged a protest using tractors in the city of Rennes in response to the government's agricultural policies.
The protesting farmers argue that they are burdened with excessive regulations in the context of their agricultural activities.
According to local reports, upon reaching the headquarters of the Brittany Regional Council, the farmers spread straw in the parking lot and scattered official documents.
Comment:
Whilst the French are famous for their readiness to protest, as we've seen elsewhere in the West, there is a concerted attack on farmers, and the food supply more generally, and it's only a matter of time before totalitarian legislation comes for France's farmers; as the following analysis from John Lichfield in TheLocal.fr
details
:
French farmers' signpost protests indicate a major clash on the horizon



If you're in rural France you might have seen village signposts turned upside down - rather than a simple prank this is a protest from young French farmers which could, writes John Lichfield, be the start of a major clash between farmers, environmentalists and the government.

Normandy has been turned upside down. So, it appears, have large parts of France.

In my corner of Calvados almost all the name signs at the edge of towns and village have been unbolted and replaced the wrong way up. A scribbled sign beside the road announces: "Nous marchons sur la tête." (We are walking on our heads).

Is this the action of a night-time gang of rural surrealists? Does it announce the return of the Gilets Jaunes?

No. It is part of an agricultural "rebellion of the signs" which started in the Gard in south-eastern France two weeks ago and has spread like a prairie fire across the country.

The protest, devised by Jeunes Agriculteurs, the young farmers organisation, warns of more disruptive action to come if the government does nothing to address a thicket of agricultural grievances.

French farmers protesting? How unusual.

Actually, it has become less common than it used to be. Farmers have been relatively quiet for several years. They snubbed the Gilets Jaunes protests which began in rural and outer suburban France five years ago.

The government evidently takes the threat of a farming revolt seriously. The Prime Minister Elisabeth Borne met agri-union leaders on Tuesday and caved in instantly to two of their main demands.

Farmers were supposed to pay out €47 million next year in increased licence fees for pumping water from the ground and for pumping pesticides and other chemicals into it. Those provisions have now been cut from the 2024 national budget before it even passed through parliament.

Other grievances remain. Farmers are furious, inter alia, about an unratified EU treaty with South America which would bring cheap Brazilian and Argentinian beef into France.

They also complain about the rise in the price of agricultural diesel fuel (on which they already pay much reduced tax) and delays in the payment of the EU subsidies (of which France receives €7.5 billion a year, more than any other country).

Most of all they complain that France has no clear strategy for balancing the needs of farming and an ecologically friendly future.

Philippe Bardy, leader of the main agricultural union, the FNSEA, in Tarn where the upside-down protest began, said: "Government wants us to change the way we farm; it also urges us to produce as much as possible in the name of food sovereignty. They pressure us to keep salaries high; they also demand that we reduce prices to calm inflation."

He has a point. Successive French governments for seven decades (with one or two exceptions) have pursued a schizophrenic, or hypocritical approach to farm policy.

They have paid lip-service to "family farms" and "France's exceptional food quality". They have allowed or encouraged EU subsidies to be weighted towards the intensive, chemical-drenched cereal farms and large agri-food industries which make France one of the world's largest mass exporters of food.

Farming unions are also to blame. The once dominant union, the Fédération Nationale des Syndicats d'Exploitant Agricoles (FNSEA), has traditionally been dominated by the cereals interests which have turned swathes of northern France into a green desert. It has resisted any radical shift in EU subsidies away from large farms to small.

There were 750,000 French farms at the turn of the 21st century. There are now around 450,000.

Despite this steep fall in numbers,

two out of five French farmers earn less than €4,500 a year

.

Without subsidies from Brussels, tens of thousands of them would make a loss

.

One of my neighbours in Normandy happens to be president of the Calvados beef farmers. He once explained to me the economics of what, for France, is a big-to-medium farm with 280 animals.

Daniel Courval and his wife Christine make €25,000 profit from two people's annual work but the farm receives €50,000 in subsidies from the EU Common Agricultural Policy (CAP.) Without them, they would make a €25,000 annual loss, and there would be no farm.

This fragile world is threatened by two new-ish factors. More than half of France's remaining farmers are over 50 years old and will retire before the end of the next decade. There is, so far, no clear national policy for encouraging would-be young farmers to replace them.

Farming is the second biggest source of carbon emissions in France after transport.


Agriculture is supposed to reduce its greenhouse emissions such as methane- a large part of which emanates from the front and back of cows - by 16 percent by 2030.




And what of humans who eat the WEF-endorsed vegan diet which causes them to emit 7-times more 'emissions' of their own, when compared to meat eaters?





Beef production is falling but beef-eating is increasing again. The government wants France to produce more of its own food. This implies more intensive farming; the ecological transition implies the opposite. French farmers detest the idea of imports from countries which impose weaker environmental constraints than the EU.

Emmanuel Macron claims, with some reason, to be a farm-friendly President. He has promised to fight post-Brexit cuts in the EU farm subsidies. He is refusing to sign the Mercosur - South American - trade treaty in its present form.

But his government has skirted around or paid lip-service to solving the contradictions listed above, between productivity and ecology, mass-production and quality production, family farms and cheap food. So, until now, have the big farm unions.

At some time before the end of the year, the government is expected to address these issues in a "farming pact" or "orientation law for the future of agriculture.|"

If it fails to grapple with the core of the problem - and possibly even more so if it does - rural France could be turned upside down for real next year.
---
RT
Tue, 05 Dec 2023 20:36 UTC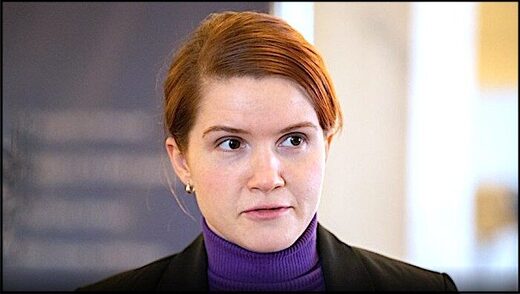 The appeal comes as Kiev ponders tightening mobilization methods...
All Ukrainians, including women, who wish to help the country should enlist in the military,
lawmaker Mariana Bezuglaya from President Vladimir Zelensky's ruling 'Servant of the People' party said on Tuesday.
In a Facebook post marking International Volunteer Day, Bezuglaya thanked everyone who had already signed up to the military, but demanded more enlistment in 2024.
"The duty of the state is to provide everything that's needed; the duty of the citizens is to pay taxes for it. The best volunteering today is to join the Armed Forces of Ukraine. The people are the state; as the people, so the state."
Less than an hour later, responding to a torrent of comments, Bezuglaya doubled down.
"Dear mobilized servicemen, do you want new people to come to your unit? To strengthen you? To give you a rest? That's why I said the best volunteering for 2024 is to join the AFU. This also applies to women."
---