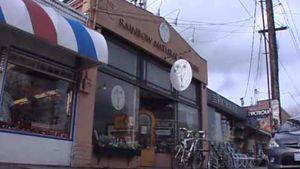 Seattle USA - The phone has been ringing off the hook at Seattle vitamin and nutrition stores as worried customers try to get their hands on the radiation fighting compound potassium iodide.
Also known as K-I for its combined names on the Table of Elements, potassium iodide floods the body with non-radioactive iodine that then fends off radioactive iodine from nuclear exposure.
It proved very effective in fighting thyroid cancer in Europe after the Chernobyl disaster. It is being handed out in pill form to people living near the crippled nuclear reactors in Japan.
And even though experts have repeatedly said there is no current threat of a nuclear release reaching the U.S., a holistic nutrition store on Seattle's Capitol Hill had its modest supply of potassium iodide sold out in hours.
"Oh yeah, they're really scared," said Rae Diamond of Rainbow Natural Remedies, "and that's the main thing...to try to quiet the fears."