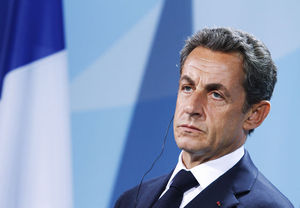 Former French President Nicolas Sarkozy, who's going back to practicing law, may spend much of his time in the months ahead defending one person: himself.
Only the second French president to not win re-election, Sarkozy's immunity ends tonight, opening the door for his questioning as a witness or a target in allegations ranging from illegal campaign financing to two-decade-old kickbacks.
"Mr. Sarkozy has to be a little concerned once he loses his immunity of being hauled before the courts," William Keylor, a professor of modern French history at Boston University, said in a telephone interview.
With questions involving L'Oreal SA (OR) heiress Liliane Bettencourt, a French submarine sale to Pakistan and funds from late Libyan dictator Muammar Qaddafi, Sarkozy, 57, is likely to remain in the limelight he sought to avoid after being defeated in the May 6 election. Before the vote, he said he would quit politics if he lost. He has since found an office in the chic 8th arrondissement of Paris and begun hiring staff for a return to practicing law.