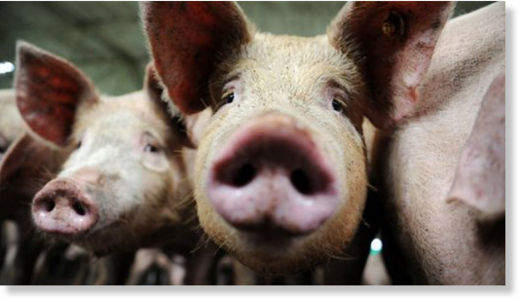 The number of dead pigs found in a river running through China's commercial hub Shanghai has reached more than 13,000, state media said Monday, as mystery deepened over the hogs' precise origin.
Shanghai had pulled 9,460 pigs out of the Huangpu river, which supplies 22 percent of the city's drinking water, since the infestation began earlier this month, the
Shanghai Daily
reported.
Shanghai has blamed farmers in Jiaxing in neighbouring Zhejiang province for dumping pigs which died of disease into the river upstream, where the official Xinhua news agency said another 3,601 dead animals had been recovered so far.
The Jiaxing government has said the area is not the sole source of the carcasses, adding it had found only one producer that could be held responsible.