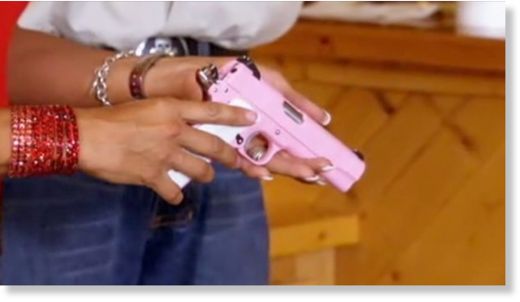 A 3-year-old boy in Greenville, South Carolina was shot in the head and killed on Friday after he started playing with a pink handgun because he thought it was a toy.
Police responding to the shooting at Haywood Plantation Apartments said that Tmorej Smith was found with a gunshot wound to the head,
according to The Associated Press
.
Investigators determined that Tmorej and his 7-year-old sister had been playing with a pink handgun when the incident occurred.
Deputy Coroner Jeff Fowler
ruled the shooting
an accidental homicide.