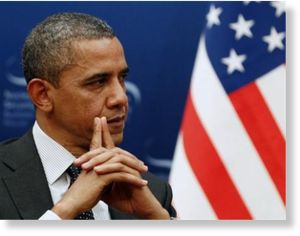 US - More than two-thirds of Americans disapprove of the way President Barack Obama is handling high gasoline prices, although most do not blame him for them, according to a Reuters/Ipsos online poll released on Tuesday.
Sixty-eight percent disapprove and 24 percent approve of how Obama is responding to price increases that have become one of the biggest issues in the 2012 presidential campaign.
In the past month, U.S. fuel prices have jumped about $0.30 per gallon to about $3.90 and the Republicans seeking to replace the Democrat in the November 6 election have seized upon the issue to attack his energy policies.
The disapproval reaches across party lines, potentially spelling trouble for Obama in the election, although the online survey showed voters hold oil companies or foreign countries more accountable than politicians for the price spike.
"Obama is getting heat for it but people aren't necessarily blaming him for it," said Chris Jackson, research director for Ipsos public affairs.
Majorities of Republicans, Democrats and independents all disapprove of the president's handling of gas prices, according to the online poll of 606 Americans conducted March 26-27.
Eighty-nine percent of Republicans said they disapproved, as did 52 percent of Democrats and 73 percent of independents.
"People are unhappy that they are having to pay $3.90 a gallon. They want somebody to be able to lash out at and the president is as good a person as anybody," Jackson said.