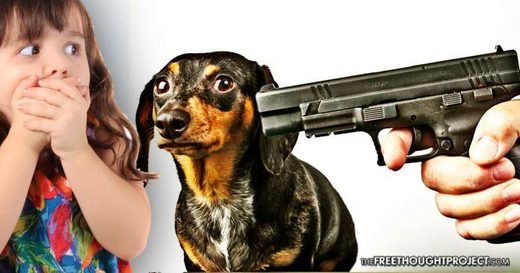 In just a matter of a few days, cops in Wichita proved their incompetent and dangerous nature and showed the country that they are in dire need of de-escalation training. In December, an innocent man was murdered by Wichita police for the 'crime'
of opening his front door
in front of frightened trigger happy cops. Now, a cop has actually been fired after he shot a little girl inside her own home just two days after they killed the innocent man.
At the beginning of the month, a Witchita cop was placed on administrative leave after discharging his firearm inside a family's home-in a cowardly attempt to kill a dog-and hitting a little girl instead. Now, in an actual
moment of accountability
, Officer Dexter Betts was fired this week in response to his potentially deadly act.
The officer was hired last January and barely made it a year before being fired.
As KAKE
reports
, officers were called at around 6:15 p.m. to the report of a domestic disturbance and suicidal person in the 1500 block of North Gentry, near 13th and Hillside. Officer Paul Cruz said in a news release that officers were told a 33-year-old man in the home had held a gun in his mouth and choked a dog.