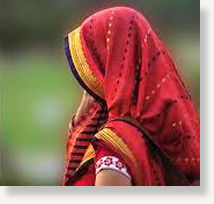 Divorce seems to have become a trend in the modern times, and unlike earlier when people used to be surprised at the increasing number of divorce cases, no more does the society pay much attention to them nowadays.
But recently, a new trend seems to emerging in the coastal districts. According to recent reports, girls have suddenly begun disappearing from their houses shortly after or just before their engagements were to take place. The news is shocking, but at the same time thought-provoking too.
During the last week of April, Girija, from Mangalapadavu of Veerakamba village disappeared a few days after her engagement to one Narayana, chosen by her parents, and they were on the verge of getting married on April 27. But just two days before the wedding was to take place, Girija vanished.
Her case was followed by Amita, a 22-year-old who went missing from Hengavalli near Shankaranarayana. She was betrothed to a certain Narasimha. She left home for getting back her laundry, but never returned. Rumours are rife that after leaving home, she called her fiance and told him that she had already married someone else.