Abu Dhabi, United Arab Emirates -- Saudi Arabia slammed protesters in Egypt as "infiltrators" who seek to destabilize their country, and a top Palestinian official affirmed "solidarity" with Egypt on Saturday, while an Iranian official called on Egypt to "abide by the rightful demands of the nation" and avoid violent reactions.
Saudi King Abdullah called Egyptian President Hosni Mubarak and "was reassured" about the situation in Egypt, the state-run Saudi Press Agency reported.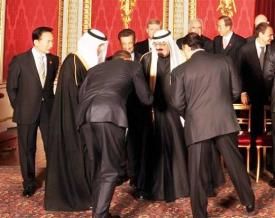 "During the call, the king said, 'Egypt is a country of Arabism and Islam. No Arab and Muslim human being can bear that some infiltrators, in the name of freedom of expression, have infiltrated into the brotherly people of Egypt, to destabilize its security and stability and they have been exploited to spew out their hatred in destruction, intimidation, burning, looting and inciting a malicious sedition,'" the news agency said.
Saudi Arabia "strongly condemns" the protest, it said.