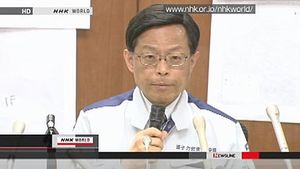 Japan's Nuclear and Industrial Safety Agency said a full-scale recovery of cooling systems at the Fukushima Daiichi nuclear power plant is needed to stem the leakage of radioactive substances, but that work will take several months.
A senior official of the agency, Hidehiko Nishiyama, made the comments at a news conference on Sunday.
Highly radioactive water was found inside turbine buildings and also in tunnels under the plant. The radioactive water is flowing directly into the sea.