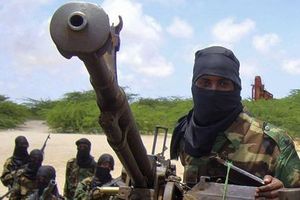 At least nine people have been killed in clashes between Somali government troops and al-Shabab fighters in Mogadishu.
Three people lost their lives after a fierce gun battle broke out between al-Shabab fighters and transitional government troops in Mogadishu's northern district of Hodan late on Friday.
The skirmishes continued till the crack of dawn, a Press TV correspondent reported on Saturday.
In addition, six civilians were killed and ten others were wounded when mortar shells landed in and around Bakara Market -- the biggest and busiest market in southern Mogadishu.
"I saw the dead bodies of three civilians including a young child in Bakara Market," said an eyewitness, who spoke on condition of anonymity.
Somalia has not had a functioning government since 1991, when warlords overthrew former dictator Mohamed Siad Barre.