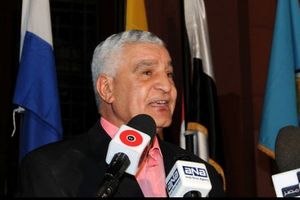 The Secretary General of Egypt's Supreme Council of Antiquities, Dr. Zahi Hawass, has been appointed as the country's Minister of Antiquities.
The world-renowned archeologist was announced as the head of the newly created department on January 31st, 2011,
Past Horizons
reported.
The department will absorb the Supreme Council of Antiquities and will be responsible for protecting and preserving all Egyptian monuments and museums.
"Egypt has 5,000 years of civilization and we love our heritage," Hawass said in a statement on Tuesday February 1, 2011.
Millions of protesters across Egypt have defied army orders to return to their homes as rallies against President Hosni Mubarak and his governments continue for the ninth day.
Inspired by the recent popular revolution in Tunisia, which resulted in the historic overthrow of Zine El Abidin Ben Ali, Egyptians have staged similar anti-government protests since January 24, 2011, calling on Mubarak to step down from power after three decades in office.