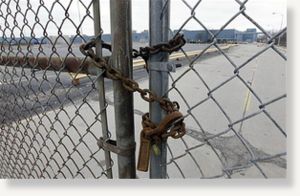 Hammered by the auto industry's slump, Detroit saw its population plummet 25 per cent over the past decade, according to census data released on Tuesday that reflects the severity of an economic downturn in the only state whose population declined since 2000.
The statistics show that the Motor City's population fell to 713,777 in 2010, compared to 951,270 in 2000. Although a significant drop was expected, state demographer Ken Darga said the number is "considerably lower" than the Census Bureau's estimate last year.
"That's just incredible," added Kurt Metzger, a demographer with a Data Driven Detroit, a non-profit that collects statistics used by area planners. "It's certainly the largest population loss percentage-wise that we've ever had in this city."
Mayor Dave Bing disputed the numbers, claiming his city has at least 750,000 residents, which he called an important threshold for qualifying for some state and federal financial programmes. He didn't say how so many people were missed by census workers, but he said he planned to appeal.
Detroit's population peaked at 1.8 million in 1950, when it ranked fifth nationally. Tuesday's numbers reflect the steady decline of the auto industry - the city's economic lifeblood for a century - and an exodus of many residents to the suburbs.
"The census figures clearly show how crucial it is to reinvent Michigan," Gov. Rick Snyder said. "It is time for all of us to realign our expectations so that they reflect today's realities. We cannot cling to the old ways of doing business."