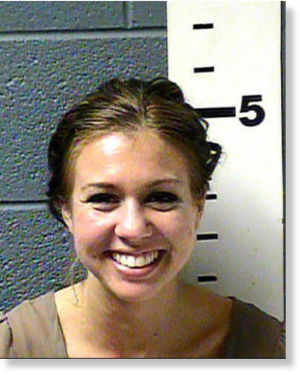 On Sunday Sarah J. Richardson channeled all her beauty pageant training into a radiant mug shot.
Hours before, the reigning Miss Las Cruces, New Mexico, crowned just last month, had been arrested and charged with drunk driving after allegedly smashing her PT Cruiser into a light pole and knocking it over - a domino effect that resulted in a major area power outage.
As ABC News
reports
, nearly 1,700 customers were plunged into darkness for several hours that not even a 1,000-watt smile could repair.
Nearby hotels were forced to give thousands of dollars in refunds to angry customers and some have yet to repair all the electrical issues caused by the crash.
To make matters worse, hotels were packed with visitors in town for New Mexico State University's commencement ceremony.
But the crowning achievement of the night occurred when a number of cars that passed through the area of the accident got tangled in the mess of wires lying on the road.