Stage set for clashes with cops; marches planned to mark two-month anniversary of movement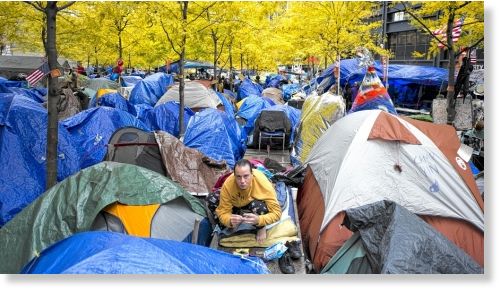 Occupy Wall Street protesters are going all out for Thursday's two-month anniversary of their movement, vowing to "shut down Wall Street" and hold marches, strikes and rallies all over town - even underground.
Cops say they're ready.
The ambitious day of action, billed as getting them "Out of the Park and into the Streets," is likely to set up new confrontations with the police.
If necessary, the NYPD will activate a mobilization plan that would throw 400 cops who work in headquarters into action, a source said.
The day is to start with an early morning "street carnival" outside the Stock Exchange - highly symbolic real estate that has been zealously guarded by the NYPD.
The group promises "a block party the 1% will never forget."