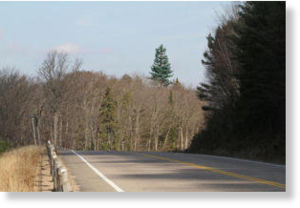 Canada - To the Ontarians who make the annual pilgrimage to cottage country, it may appear that some of the trees have had a growth spurt.
Bell Canada's new cell phone towers, being built in a number of Muskoka communities, will be decked out to appear more like giant white pines than tall eye-sores.
By adding fiberglass branches coming out of the steel 'tree trunks,' Bell hopes to blend the cell phone towers in to the natural forests, according to a
Toronto Star
story.
"While we are still in the planning stages, we expect to install approximately 20 tree sites throughout many communities in the greater Muskoka area," said Jason Laszlo, Bell spokesperson, to the the
Star
.
"The equipment comes to the location prefabricated and is assembled on site. When complete, the tree will stand between 25 and 29 metres and will be positioned to blend with existing trees."
Those trees will be showing up in a number of communities in Muskoka, including Brackenring, Foot's Bay, Port Carling East, Port Sandfield, Walker's Point East, Breezy Point Road and Little Joseph Lake.