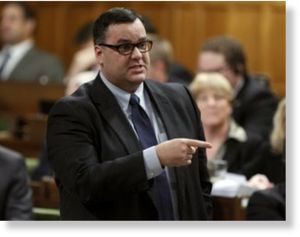 The Sun News Network
strikes again.
In their latest attack against the CBC, the right-leaning media conglomerate is accusing our state broadcaster of paying for and broadcasting soft-core porn.
Sun News
is referring to
Hard
, a program produced in France and broadcast on Radio Canada's on-demand web portal
Tou.tv
.
The show, which is featured prominently on Tou.tv's homepage, includes scenes with nudity and explicit sexual activity all the while the CBC logo sits atop the digital player.
Even the pro-CBC New Democrats are shaking their heads at this latest revelation.