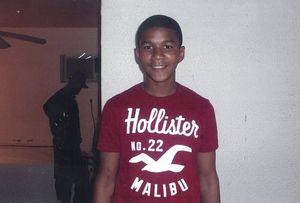 In March 1799 authorities in North Carolina found no fault in a teen fatally shooting a black man after confronting that man about his being on a public road.
In February 2012 authorities in Florida found no fault in a man fatally shooting a black teen after confronting that teen about his being on a public road.
How authorities in Sanford, Florida have handled the fatal February 26th shooting of 17-year-old black teen Trayvon Martin by a town watch operative in Sanford, Florida is sparking outrage nationwide.
That slaying does raise the specter of race-tainted inequities that have roiled through American society since before the formal inception of the United States.