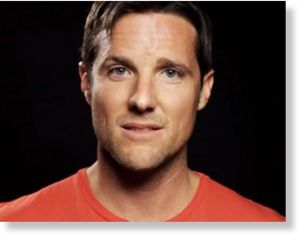 The wife of Jason Russell, the creator of the viral
Kony 2012
video, said her husband was suffering from "extreme exhaustion and dehydration," after police found him last week nearly naked and incoherent in his San Diego neighborhood.
Russell's wife Danica
said in a statement
that her 33-year-old husband's meltdown was not caused by drugs or alcohol. "Jason has never had a substance abuse or drinking problem, and this episode wasn't caused by either of those things," she wrote. "But yes, he did some irrational things brought on by extreme exhaustion."
Russell was expected to be released soon from a mental facility. A spokeswoman for Invisible Children, the San Diego-based advocacy group Russell co-founded, did not return a request from Yahoo News for comment.
"Because of how personal the [Kony] film is, many of the attacks against it were also very personal and Jason took them very hard," Danica's statement continued. "Jason has dedicated his adult life to this cause, leading to
KONY 2012
. We thought a few thousand people would see the film, but in less than a week, millions of people around the world saw it."