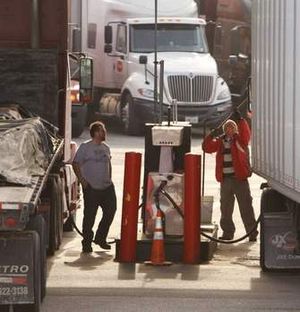 Shortage in quality drivers
Trucking companies are struggling to find qualified drivers even as the U.S. unemployment rate remains at the highest level in almost 30 years.
Driver turnover rose to 89 percent in the third quarter of 2011, the highest since 2008 and the fourth consecutive quarter of increases, according to data from the American Trucking Associations.
That's mostly because new regulations and job prospects in other industries are creating a "quality shortage" of available workers, said Bob Costello, chief economist for the Arlington, Va.-based group.