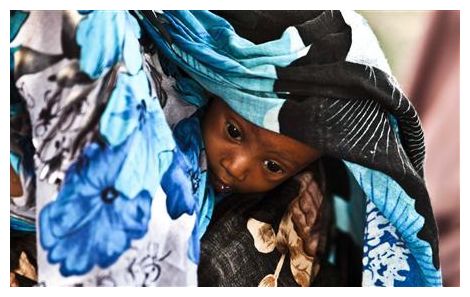 Desperate Somali mothers are abandoning their dying children by the roadside as they travel to overwhelmed emergency food centers in drought-hit eastern Africa, U.N. aid officials said Monday.
Josette Sheeran, executive director of the United Nations World Food Program, told a conference in Rome that a combination of natural disaster and regional conflict was affecting more than 12 million people.
"We are seeing all the points able to distribute food completely overwhelmed," she said, adding that a camp in Dadaab in Kenya that was built for 90,000 people now housed 400,000.
"We want to make sure the supplies are there along the road because some of them are becoming roads of death where mothers are having to abandon their children who are too weak to make it or who have died along the way," she said.
Women and children were among the most at risk in the crisis, Sheeran said, calling it the "children's famine" given the number of children at risk of death or permanent stunting of their brains and bodies due to hunger.
The WFP will feed 2.5 million malnourished children and is trying to raise money for more, she said.