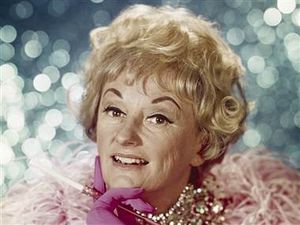 Actress/comedian Phyllis Diller has died at the age of 95, her agent confirmed to NBC News on Monday.
"She was a true pioneer," Fred Wostbrock said. "The first female stand-up comedian. She paved the way for everybody. She paved the way for Joan Rivers, Ellen DeGeneres, Chelsea Handler. Phyllis was the first of the first. The first female to play Vegas ... she was on Broadway, she made movies. She did it all."
Her longtime manager, Milton Suchin, told The Associated press, "She died peacefully in her sleep with a smile on her face."
According to E!, her son Perry found her. She is also survived by two daughters.
Diller suffered a near-fatal heart attack in 1999. The cause of her death has not been released.