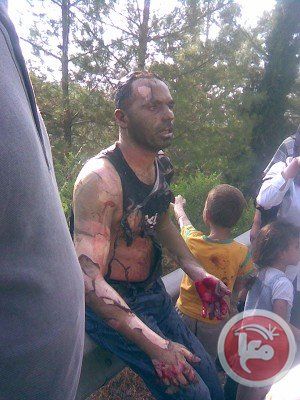 Palestinian medical sources in Bethlehem reported Thursday that a cab driver, a Palestinian father, mother and their children, from Nahhalin town, near Bethlehem, suffered moderate to severe injuries after fundamentalist Israeli settlers hurled a firebomb at the Palestinian cab.
The attack took place when the Palestinian Taxi was driving near the illegal Bat Ayin and Gavot illegal settlements, close to the Gush Etzion settlement block, south the occupied West Bank city of Bethlehem.
Medical sources reported that a cab driving a Palestinian family was attacked by extremist settlers who also hurled a firebomb at it leading to six injuries; the wounded six family members received initial treatment in Bethlehem before being moved to the Hadassah Israeli hospital in Jerusalem due to the seriousness of their injuries.