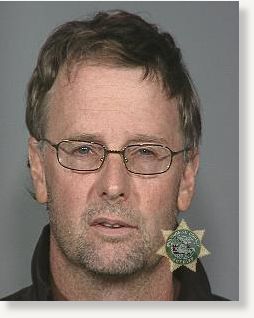 A former federal probation officer pleaded guilty this morning to a felony count of aggravated sexual abuse, admitting that he forced a woman that he supervised to have sex with him.
Mark John Walker, 52, of Eugene also pleaded guilty before U.S. District Judge Ralph Beistline to four misdemeanor counts stemming from his fondling and kissing four other female offenders under his supervision. He admitted that he willfully deprived the women of their constitutional right to bodily integrity.
Assistant U.S. attorney Pamala Holsinger said that if a trial were to proceed the government was prepared to show evidence that Walker singled out women with mental health problems or histories of sexual abuse. He often arranged to visit the women he was supervising when they were home alone, would make sexual comments and in several instances, touched their buttocks and breasts and kissed them.