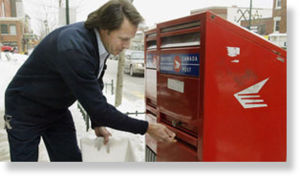 The union representing Canada Post workers has told its members to prepare for a strike amid stalled negotiations with the Crown corporation.
However, the Canadian Union of Postal Workers (CUP-W) says it did not plan to submit a 72-hour strike notice Sunday and said there will be no strike action on Wednesday.
The union's national committee said in a message on its website that it was meeting Sunday to "evaluate the situation" and to plan its next move.