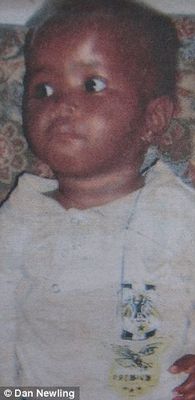 'I can't forget how ugly my child looked after her eyes were ripped out' says dead baby's mother
The rats can grow up to three-foot long
Giant rats as big as cats have killed and eaten two babies in separate attacks in South Africa's squalid townships this week.
Lunathi Dwadwa, three, was killed as she slept in her parent's shack in the Khayelitsha slum outside Cape Town and another girl was killed in Soweto township near Johannesburg the same day.
Little Lunathi was sleeping on a makeshift bed on the floor of her family's breeze block and corrugated iron home on Sunday night when she died. Her puzzled parents didn't even hear her scream.
When her mother discovered her lifeless body, she saw that her daughter's eyes had been gouged out.