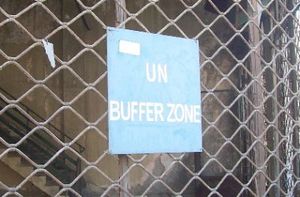 The Turkish Prime Minister has sent a thunderbolt to the United Nations and leaders of Cyprus by announcing that his country is no longer prepared to accept the concessions it has agreed to in order to help with the reunification of Cyprus in line with a UN plan back in 2004.
Recep Tayyip Erdoğan said the Turkish side will accept nothing short of recognition of a two-state solution on the island, effectively meaning if the current round of UN sponsored talks fail Turkey will likely seek international recognition for the break-away state.
The Turkish prime minister said Turkey no longer agrees to the return of Morphou and Karpas to the Greek Cypriots, as envisioned in the failed Annan plan.
Erdogan, who arrives in Cyprus later today, said 2012 was a final deadline for a settlement on the island.