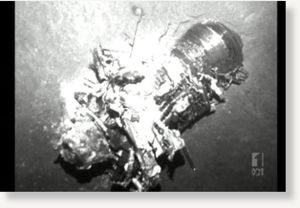 Search teams have retrieved the second black box flight recorder of an Air France plane that crashed in the Atlantic in 2009 en route from Rio to Paris, killing 228 people.
"The investigation team localised and identified the cockpit voice recorder at 21:50 UTC (local time) on Monday 2 May, 2011," France's Bureau of Investigation and Analysis (BEA) said in a statement.
BEA chief Jean-Paul Troadec said the recorder was "in good condition".
"The chassis, the module and even the underwater locator beacon is there," he said.