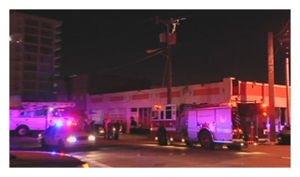 Critter gnaws through power link and causes traffic lights to go out
One person was killed and five others injured after a rat caused a car crash in Miami Sunday night, authorities said.
The bizarre incident happened just after midnight in the area of North Miami Avenue and 29th Street when the rat caused an explosion that knocked out street lights at the intersection.
"Believe it or not, a rat was at the top of one of the light poles...and chewed through one of the fusible links at the top of the pole, this caused the street lights to go out," said Capt. Joseph Zahralban, with the City of Miami Fire Rescue.
Zahralban said a group of people from a nearby bar went to investigate what caused the explosion and were standing on the sidewalk when two cars collided because the lights were out.