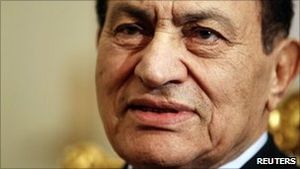 Egypt's ousted President Hosni Mubarak and his two sons are to be tried over the deaths of anti-government protesters, judicial officials say.
Mr Mubarak, who was ousted in February, is being detained at a hospital in the Red Sea resort of Sharm el-Sheikh.
He and his wife also face allegations of illegally acquiring wealth while they were in power for 30 years.