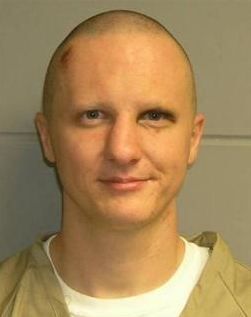 Accused Tucson shooting suspect Jared Loughner will appear in federal court in Arizona on Wednesday for a hearing to determine whether he is mentally competent to stand trial.
Loughner is charged with opening fire at a political event outside a Tucson grocery store on January 8, killing six people and wounding 13 others, including Democratic Representative Gabrielle Giffords, who was shot through the head.
U.S. District Judge Larry Burns ordered the hearing in March to determine if Loughner understood the legal proceedings against him and could assist in his own defense. His own legal team has described him as "gravely mentally ill."
The 22-year-old college dropout spent five weeks in Missouri where he underwent mental competency examinations at a federal prison hospital. A report by Dr. Christina Pietz and Dr. Matthew Carroll was lodged with the court.
In a possible sign that he will be found not competent to stand trial, prosecutors and defense attorneys agreed in papers filed last week that their reports were sufficient to reach a conclusion, and that neither Pietz nor Carroll need testify.