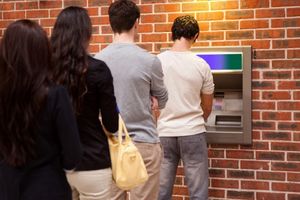 If the big banks aren't scared yet at the power of social-media grass-roots activism, they're not paying attention
On Oct. 9, Kristen Christian, a 27-year-old art gallery owner in Los Angeles, created a Facebook page urging her friends to move their money out of the big banks on Nov. 5. The suggestion hit a nerve. By Nov. 4, 77,015 "friends" had declared their intention to "
attend
" Bank Transfer Day.
That doesn't necessarily mean that 77,015 people will be pulling all their money out of the likes of Chase, Citibank, Wells Fargo and Bank of America all at once. Saturday is hardly an ideal day to get banking business done, and the process of switching over one's account to a new bank or credit union is not something that can be accomplished - yet - with a flip of a switch. (Detailed advice on how to change your banking account can be found
here
.) And of course, clicking your intent to do something on Facebook is a far cry from actually, well,
doing it
.
It's also not clear that the big banks will take a big hit from Bank Transfer Day. The usually sensible economics commentator Felix Salmon goes so far as to
assert
that "the big banks are blithely unconcerned about people withdrawing their funds on Saturday ... I'm not kidding myself that doing so is going to harm the big banks at all."