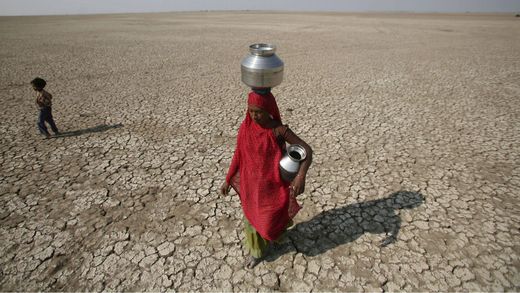 In 1985, a 28-year-old man from Uttar Pradesh quit his government job, left his family and arrived in the dead of the night at a small village in Rajasthan's Alwar district.
Rajendra Singh, along with
four companions
from the Tarun Bharat Sangh, a non-profit that
traces its origins
to the University of Rajasthan, wanted to work in the hinterland. The initial idea was to establish clinics.
"Maybe it was some social chromosomes that fired my imagination to do something useful," Singh said
in an interview
. "I was a government servant in Jaipur, fed up with just sending statistics to officials."
It look him a few months before finding his life's mission—and it took an ancient innovation, a fast disappearing traditional technology, to help him transform the lives of thousands of villagers in one of India's most arid regions.
On March 20, Singh was awarded
the 2015 Stockholm Water Prize
, sometimes described as the Nobel prize for water.