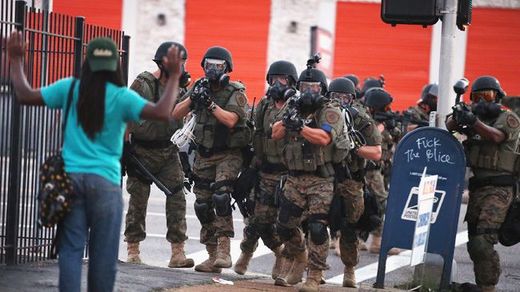 Black Americans are in the eye of the storm. Militarized cops target them nationwide.
According to
Operation Ghetto Storm
, police, security guards, and other self-appointed enforcers kill black youths and adults on average every 28 hours.
"(S)tate-sanctioned killings." Casualties of war. Ongoing daily against black Americans. Compounded by other systemic abuses.
Including judicial unfairness. Get tough on crime policies. Mandatory minimum sentences. Guilty unless proved innocent. Three strikes and you're out.
Racist drug laws. Stop-and-frisk. Driving while black.
Filling the world's largest gulag. Mostly with people of color
.