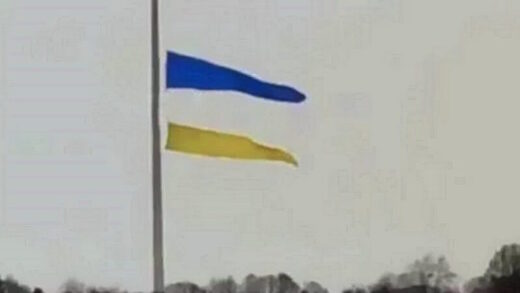 The 16-meter banner was torn in half by strong winds, officials in Kiev have said
A storm in Kiev has torn Ukraine's largest flag in half, city officials reported on Monday. The national symbol was damaged despite being lowered to half-mast in an attempt to protect it from the strong winds.
Officials in the Ukrainian capital announced on Telegram that the damaged section of the banner, which was the country's largest hanging flag, had already been removed from the mast. They promised a new flag would be raised as soon as the weather permits.