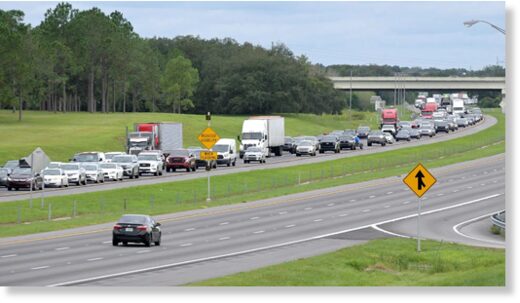 Citrus growers, manufacturers, marine terminals at high risk of damage and delays
The risk to manufacturing, agriculture and distribution sectors in Florida is rapidly intensifying as powerful Hurricane Ian takes aim at the state's southwest coast. But the economic ripple effects are likely to be felt well beyond the storm zone.
Experts are predicting severe disruption to supply chains from flooding, power outages and wind damage that could stall factory and farm production, as well as freight movement through major port, airport, highway and rail nodes.
The Tampa-to-Orlando corridor is chockablock full of huge retail and e-commerce distribution centers.
Meanwhile, Typhoon Noru is similarly upsetting supply chains in Southeast Asia as it barrels across the South China Sea toward Vietnam.
Ian is expected to make landfall in western Florida on Wednesday, according to forecasters. Major flooding from the storm surge is expected for communities along Tampa Bay.
The storm could impact up to 2,800 manufacturing firms in aerospace, automotive components, heavy machinery, chemicals and plastics, as well as about 7,000 health care producers in pharmaceuticals, medical devices, diagnostics and other fields, Everstream Analytics, which uses predictive software to help customers like Apple and Schneider Electric manage supply chain risk
,
said in a weather update
Tuesday.