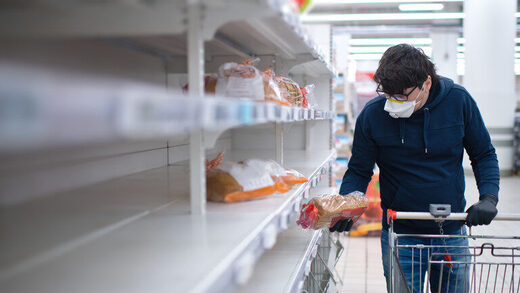 It has been decades since the food shortages that followed the fall of the Soviet Union, and Russians are used to shop shelves fully stocked with a previously unimaginable array of products, many of them made within the country.
However, rising prices and increasingly insecure supply chains are posing a risk to people in Russia and around the world. In a recent interview, Svein Tore Holsether,
the chief executive of one of the largest global fertilizer producers, Yara International, warned that rising gas prices could create a worldwide food crisis
. Production of fertilizers, which farmers use to boost yields of their crops, requires large volumes of hydrocarbons as a raw material. Shortages could
lead
to slimmer harvests and costs could be
passed
on to consumers.
"It's impacting food prices all over the world
and it hits the wallets of many people," Holsether warned. "But for some people, especially in the developing world, this is not only a question about the wallet, but it's a question of life or death."