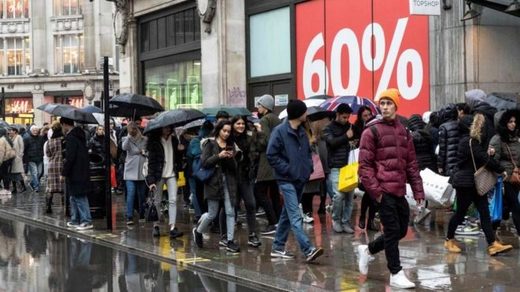 Retail sales fell for the first time in 25 years last year, according to the leading UK retail industry body.
The British Retail Consortium (BRC) said
total sales fell 0.1%, marking the first annual sales decline since 1995
.
Sales in November and December were particularly weak, falling 0.9%
, the BRC said.
A separate report from Barclaycard found a rise in consumer confidence had failed to boost festive spending.