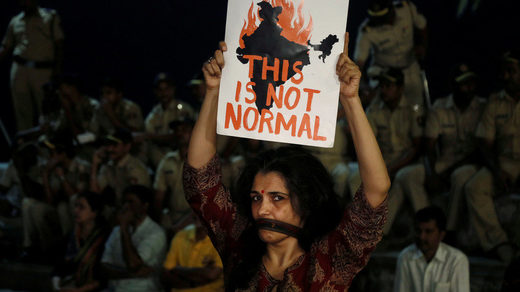 Protests in India over a controversial citizenship amendment law have curiously exposed the duplicity of liberals when it comes to their commitment to democracy.
Left-backed student unions and Muslim groups have been up in arms over a law that they perceive to be "anti-Muslim." Backing up this protest movement, liberal Indians have revealed their cards.
For the youth to resist the charms of
"
revolution
"
— to be angry without a cause and
bask in
the romance and idealism of protests is fine. Such a phenomenon is common across the world — and examples abound in India's own past. Pragmatism is usually a post-facto realization for the young.
As British conservative thinker, polymath and philosopher Roger Scruton
said
of the 1968 student agitation in Paris, an event that shaped his political thinking: "What I saw was an unruly mob of self-indulgent middle-class hooligans" uttering "ludicrous Marxist gobbledegook."