Comment: The author is surely confused: what is a 'protest vote against the embrace of globalism by a country's establishment' if not nationalism?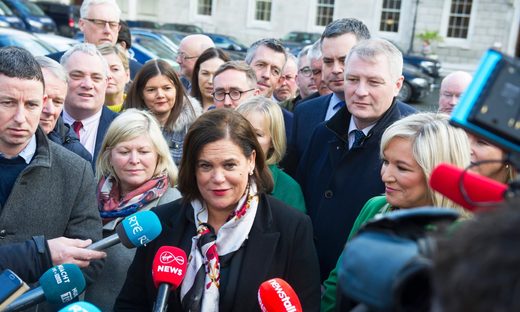 In 2011, in what seemed like a laying to rest of the mad ghosts of Anglo-Irish history, the Queen was cheered to the rafters in Dublin.
But the building in which this celebration of amity took place had its own rather haunting presence. It was the spanking new Convention Centre, a glamorous, ultra-modern monument to the optimism of the Celtic Tiger years. By the time of the Queen's visit, it looked out on a landscape of shattered dreams. From the top floor, you had a panoramic view of abandoned building sites on the other side of the Liffey,
testaments to the folly that created a spectacular banking crisis, vicious austerity and deep disillusion with the political system that had brought such pain
.
If you stand there now, what is most striking is not what you see but what you don't see: those jagged gaps that less than a decade ago made Dublin's docklands look like a mouthful of broken teeth. Nearly all the holes have been filled in by
headquarters of multinational companies and the lawyers and bankers who serve them
.