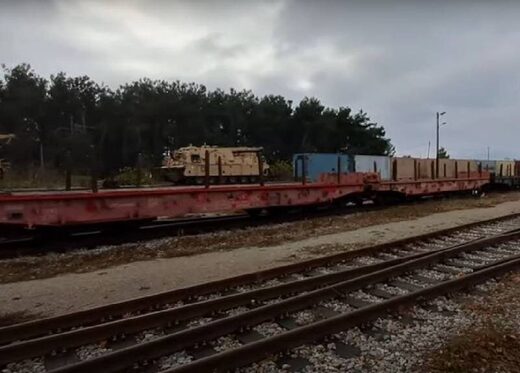 A group of Greek protesters gathered near a train carrying NATO equipment that derailed on Friday. The demonstrators were rallying against the presence of US military bases in Greece and the involvement of Western countries in the Ukraine conflict.
The train went off the tracks near the port of Alexandroupolis in northeastern Greece. According to local media, it was heading to the Balkan and Baltic states as part of NATO's campaign to ramp up defenses against Russia.
It was transporting tanks, armored vehicles, and a number of containers.