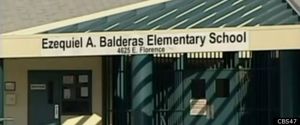 (US - California) Teachers beware: The bad apples in your classrooms may be the ones left on educators' desks.
One instructor at Balderas Elementary in Fresno, Calif., learned this lesson first-hand as three fifth grade students were expelled Saturday for attempting to poison their teacher.
According to Fresno TV station CBS47,
two boys and one girl attempted to feed their teacher rat poison in a cup of coffee
and, later, in the frosting of a cupcake. The CBS affiliate reported that the plot was uncovered two months after an attempt when "a parent was bragging that her son saved the teacher's life by preventing her from drinking the poisoned coffee." The boy in question was allegedly the one who came up with the idea in the first place.