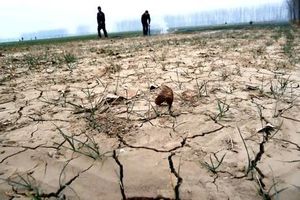 New Delhi: There is bad news on the global food front. In an alert issued this week, the
Food and Agriculture Organisation
(FAO) warned that more than two-thirds of China's gigantic wheat crop may be under risk "because of substantially below-normal rainfall" this winter.
The affected areas in the northern plains of
China
produced over 75 million tonne of China's total production of 112 million tonne of wheat last year. Any shortfall in Chinese production would have serial effects on availability and prices of wheat around the world.
Global food prices have been silently climbing upward through the past six months and with production and consumption very finely balanced, any disruption in production may wreak havoc with prices. Already, food prices are touching the record levels set in 2008 although prices of rice - the world's largest staple food - are still below those levels.
High food prices have been feeding growing restlessness and anger in a swathe of countries including West Asia.
Egypt
had experienced an 18.5% rate of inflation driving up prices of all food commodities except bread which is subsidized by the government to the tune of $1.5 billion annually. This was a major contributory factor to the 18-day uprising that dislodged the three-decade-long dictatorship of
Hosni Mubarak
. Protests against high food prices have taken place in
Oman
,
Israel
and
Jordan
and have contributed to political unrest in
Yemen
,
Tunisia
and Algeria.