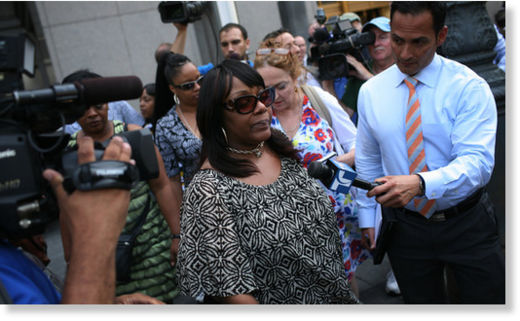 A woman who audaciously kidnapped a 3-week-old girl from a Manhattan hospital on a summer day a quarter-century ago and raised her to adulthood was sentenced on Monday to 12 years in prison.
"This was not a crime of greed, this was not a crime of vengeance," Judge P. Kevin Castel of Federal District Court in Manhattan said in imposing the sentence on the woman, Ann Pettway. "But it was an act of selfishness, a crime of selfishness" that he said "inflicted a parent's worst nightmare on a couple."
The sentence drew a muted response from a packed courtroom populated with friends and relatives on both sides of the harrowing case.
In terse remarks before sentencing, Ms. Pettway, 50, apologized to the family of the kidnapped girl, Carlina White, and said, "I am here today to right my wrong and ask for forgiveness."
Ms. White, who is now 25 and lives in Atlanta, did not attend the hearing and has distanced herself from the case. According to Ms. Pettway's lawyers, she has a movie deal.
The parents, Joy White and Carl Tyson, who separated a year after the kidnapping, made emotional pleas for a prolonged prison term.