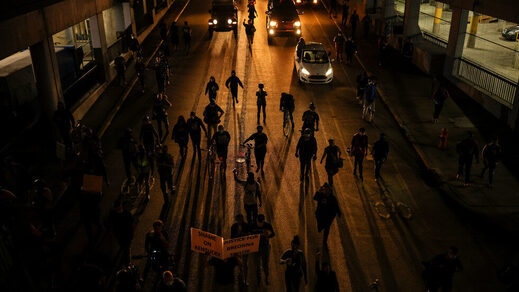 Scores of protesters took to the streets of Louisville, ignoring the nighttime curfew a day after two police officers were shot amid unrest sparked by the charges in the Breonna Taylor case. A library was damaged in the mayhem.
Dozens of protesters hit the streets of Louisville on Thursday evening, paying little attention to the city's 9pm curfew and squaring off with police.
Shortly before the curfew set in, police declared an "unlawful assembly," saying that protesters were smashing windows on 4th Street.