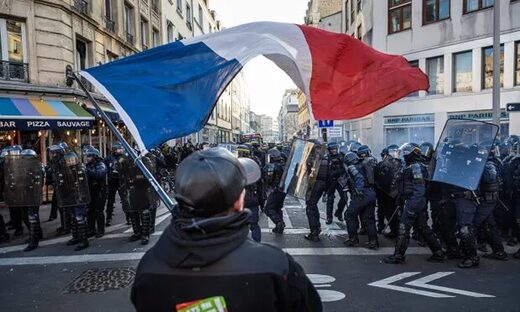 Doctors had to amputate the testicle of a young man who got clubbed in the groin by a police officer during demonstrations in Paris last week, according the man's lawyer.
Images and footage from Thursday's demonstrations circulating online show a policeman hitting a man on the ground between the legs, and then leaving. The man is seen holding a camera.
The incident occurred during a surge of violence at
a mostly peaceful march
attended by tens of thousands of people opposed to the government's plan to raise the age of retirement. About 1 million people marched in cities across France on Thursday.