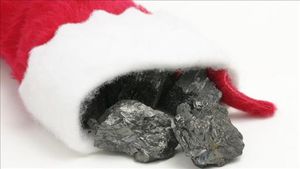 Fasten your seat belts: 2011 was far worse than expected. Our earlier predictions for America's Worst Decade just got worse.
As financial historian Niall Ferguson writes in Newsweek: "Double-Dip Depression ... We forget that the Great Depression was like a soccer match, there were two halves." The 1929 crash kicked off the first half. But what "made the depression truly 'great' ...began with the European banking crisis of 1931." Sound familiar?
Yes, huge warnings:
But America's deaf. In denial. When we predicted the 2011-2020 "decade from hell" we didn't see the big macro events dead ahead: Arab Spring virus that's now Occupy Wall Street, promising to explode into an even more powerful force in 2012 ... war on the middle class ... widening inequality gap. ... Washington gridlock ... the Super Rich's blind resistance to all new taxes
.
As Ferguson puts it: "To understand what has been happening in our own borderline depression, you need to know this history. But hardly anyone does." Get it? America's already in a "borderline depression," and virtually nobody gets it. American leaders are dummies about history. Worse, nobody may be able to stop our depression from turning "great."
Investors beware: Please, protect your assets: "Those who don't remember history are doomed to repeat it." We've already forgotten the lessons of the 2008 disaster. No wonder we're doomed to repeat the mistakes of the 1930's triggering the Second Great Depression. Soccer anyone?