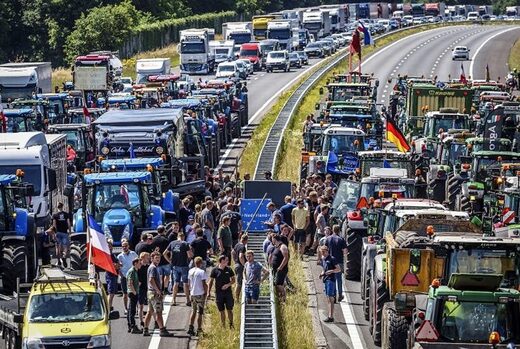 The Dutch government
plans to buy and close down up to 3,000 farms
near environmentally sensitive areas to comply with EU nature preservation rules.
The Netherlands is attempting to cut down its nitrogen pollution and
will push ahead with compulsory purchases if not enough farms take up the offer voluntarily
.

Comment: 'Voluntarily', and the public will not only be funding these tyrannical moves but they'll also have to suffer the consequences. And, once this goes ahead, more farms will likely be targeted.


Farmers will be offered a deal "well over" the worth of the farm, according to the government plan that is targeting the closure of 2,000 to 3,000 farms or other major polluting businesses.

Comment: Amidst burgeoning food shortages across the planet, those farms will be worth much more than the government is offering.